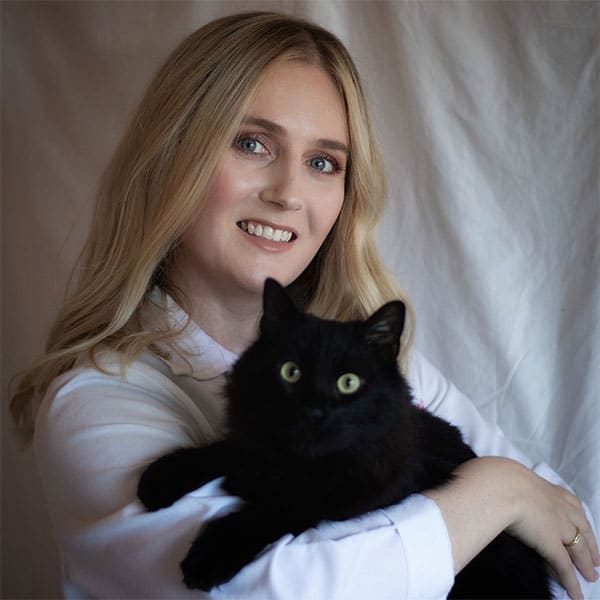 Dr. Hunt
Dr. Hunt moved from Adelaide, South Australia to Seattle in 2017. She joined the Cat Clinic of Seattle in January 2019 after practicing in Australia, Belize and the US. She graduated from veterinary college at Murdoch University, Western Australia in 2013.  She has worked in small animal practice in Australia, wildlife and small animal medicine in Belize and feline only practice in the US.  

She has a particular fondness for feline medicine and surgery, working in a feline only animal shelter throughout vet school and was lucky enough to work with exotic cats during her time in Belize. As well as looking after her two beautiful cats at home, Oslo and Adelaide. Her interests include preventative medicine, endocrinology, gastroenterology and geriatric medicine. 

Outside of work you'll find her hiking up a mountain, enjoying a glass of wine and planning her next holiday (27 countries so far!).