The Importance of Preventive Care for Cats
Wellness exams are critical to helping your cat maintain good long-term health. 
Combined with regular vaccinations, parasite prevention and proper nutrition, these examinations include regular physical checkups to give your cat the best chance at excellent lifelong health. 
Bringing your cat in for their annual checkups allows us to prevent health issues from beginning in your pet, or catch them early when they are most treatable.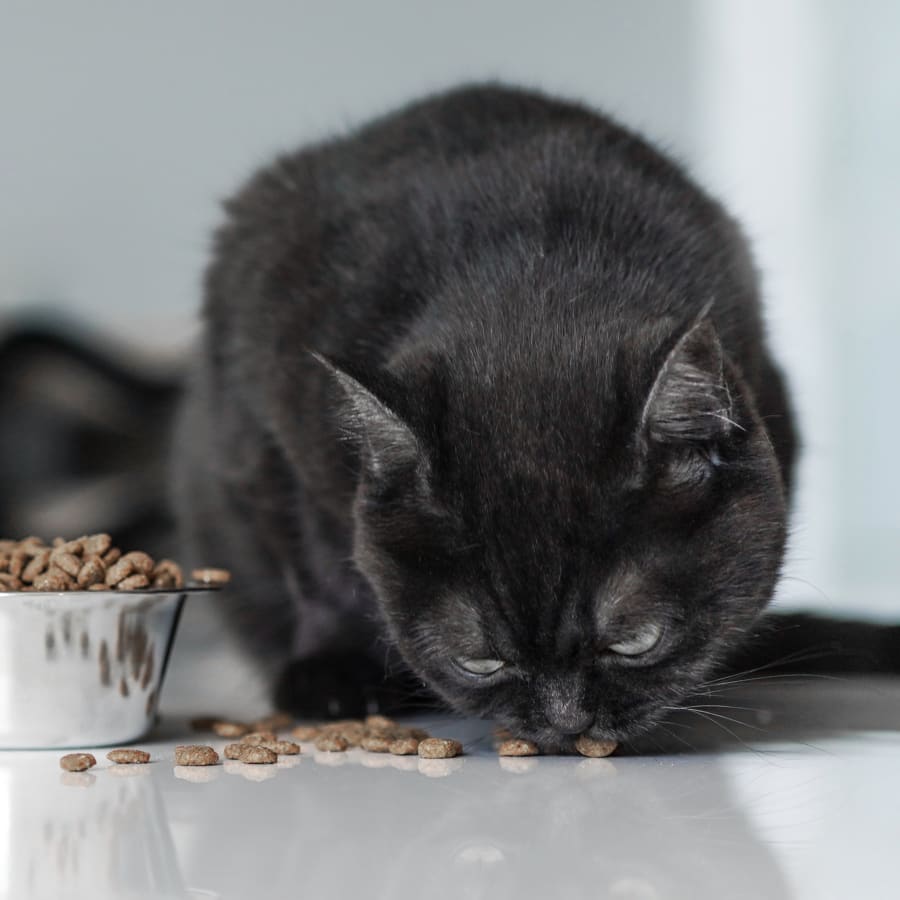 What to Expect During Your Cat's Physical
The most important part of any wellness visit is the physical exam. Our highly skilled doctors have focused their practice on feline medicine, and will conduct a thorough physical exam. Based on the findings of the exam and the cat's history that you provide, recommendations for preventative care and wellness will be made. These recommendations are always tailored to each individual cat's needs.
General Condition
Your cat's general demeanor and physical condition can provide clues to their overall health. How they stand and walk, their level of alertness, and whether they are a healthy weight are all important indicators of overall health.
Coat & Skin
During your cat's checkup, we will examine their skin and coat for signs of problems, including excessive oiliness or dryness, lumps, bumps, dandruff, or abnormal hair loss or shedding.
Face & Head
We will check your cat's eyes, ears, and nose for abnormalities or discharge. We will also check the mouth for symptoms of oral health problems such as plaque buildup or periodontal disease. 
Internal Health
Heart rate and rhythm, pulse, and blood pressure are vitally important to your cat's heart health. We'll test these to ensure they're normal. The lungs will then be examined for evidence of abnormal breathing. 
Lymph nodes will be checked for pain or swelling, and we will also examine the abdomen to ensure the intestines, kidneys, bladder, spleen, liver, and stomach all feel normal, and that your pet is not exhibiting any signs of discomfort. 
Review of Findings
At the end of the exam, your vet will take the time to discuss any concerns they may have about your cat and their overall health, and they will take time to discuss your cat's nutritional requirements. 
Kitten Care
Kittens need special care during their first year of life! Prior to your kitten's appointment, we will send you a detailed questionnaire about their history, diet, and behavior. Their history is very important to establishing care, so it is important to make sure to send all medical/shelter records to us along with this questionnaire ahead of their appointment.
Your kitten will receive a thorough physical exam and the doctor will make recommendations for appropriate testing, vaccinations, and strategic parasite control. We will also review current recommendations for feline nutrition, environmental enrichment, and behavior care.
Senior Care
Senior cat care is our passion, and we know that feline-focused nutrition, diagnostics and therapies are all keys to quality of life. Recent advances in feline-specific medical knowledge and care are allowing our beloved feline family members to live longer healthier lives.
Because cats age rapidly after their 10th year of life, we always recommend that cats are seen by their doctor every 6 months after this 10-year milestone. Senior wellness care focuses on routine blood testing, nutrition, and quality of life discussions. Routine blood testing is key to caring for a senior cat. This information allows us to identify common health concerns before advanced outward symptoms are otherwise obvious.
We work closely with a reference laboratory and will review the test results with you as well as treatment and monitoring recommendations.
Nutritional Consulting 
Every pet has unique dietary needs, and cats can be extremely picky eaters. It can be challenging for cat owners to find the right food for your cat to thrive, which is why our vets offer our guidance during each routine checkup.
Vaccinations & Prevention
During your cat's veterinary checkup at our Seattle cat hospital, the vet will also check whether they require preventive care or if they are due for any routine vaccinations so you know they are protected from common and serious diseases.