A Home Away From Home
Going on a trip and want to make sure your cat is well cared for in your absence? You could ask a friend to check on your cat, but if you want your cat to receive the highest quality care, cat boarding is the answer.
At The Cat Clinic of Seattle, we understand that your cat is a beloved member of your family, and we'll treat him or her as such. Rest assured, your cat will be in loving and capable hands at our facility in Seattle, WA.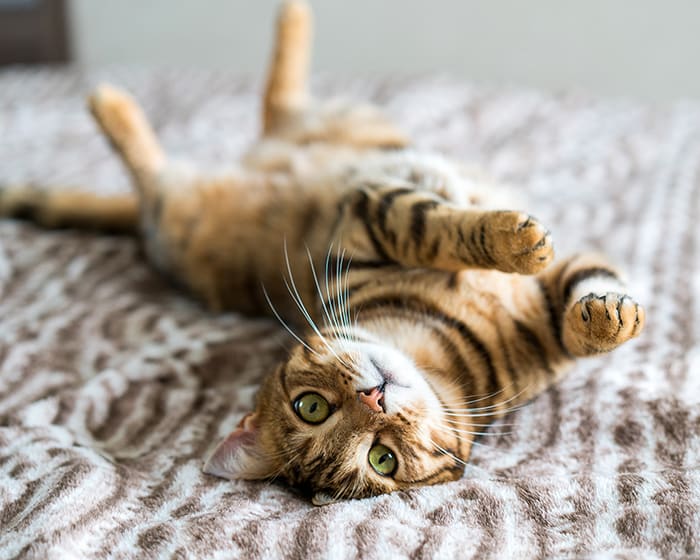 Boarding: A Typical Day
For 55 years, we've provided cats with a safe and clean home away from home. When you choose The Cat Clinic of Seattle, you can have peace of mind that your cat's health will be well taken care of.
Your cat will be fed according to your specifications and their requirements, to ensure their routine is the same as it is at home. Our team will ensure your cat receives his or her medication on time and that any special dietary requirements are met.
We provide daily one-on-one interaction with kitties (if they want it!) including play, snuggles, and pets. Litter boxes are checked, cleaned and disinfected regularly throughout the day. Additionally, we refresh linens and clean your kitty's room each day.
Medical Boarding
Your cat will be supervised by our expert veterinarians and nurses, who will administer medications and watch over them closely. Any required medications will be administered to your cat on the same schedule they are used to at home.
FAQs About Pet Boarding
We're serious cat lovers, and our whole team enjoys giving our boarders all the attention and care they deserve while they're staying with us.
Read our FAQs for answers to our most frequently asked questions about boarding your cat at The Cat Clinic of Seattle.
If you have further questions about boarding, please feel free to contact us!